Categories  : 
  WEDDINGS

"It's your responsibility to enjoy your special day and entertain your guests; it's our responsibility to make the event decoration and coordination flawless."
~ Lucy, the Wedding Planner
Wedding Resources
We can help you with every step of planning your wedding day.
From traditional to contemporary from intimate garden parties to large events, we can help you make decisions that will suit your style and budget.
Where are some concerns that face many couples:
Selecting the right ceremony site and reception location(s) for your wedding style and size

How to incorporate traditional customs into contemporary weddings

How to blend customs of two cultures

How to carry a particular theme from invitations to decorations

Wedding invitation wording

How to pull together an elegant event on a budget.
Yes, we can answer all these concerns. After all, in the last 12 years in the business, we have learned a few tricks of the trade!
Please contact Lucy for a free consultation.
Phone: 604.889.8219
or Email us: info@lucyscreations.ca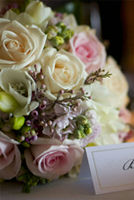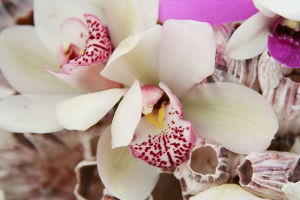 Getting Started with Planning Your Wedding
So you have announced your engagement and selected a wedding date. Congratulations!
In the next few months you will need to make key decisions in planning your dream 
wedding. Here is a brief list to get you started.
Once you have set a wedding date:
Determine the type of wedding you will have, taking into account location (may vary with season), theme, number of guests and formality.

Create an approximate guest list. This will impact your ceremony site and reception selection.

Determine your budget and how expenses will be shared.

Hire a wedding consultant.

Select and reserve ceremony site and reception location(s), and select and book wedding officiant.

Order your bridal attire.

Ensure that you have all documents needed for marriage licenses (see How to get married in BC) and honeymoon travel (valid passport).
6-9 months before the wedding is the time to:
Determine colour scheme.

Select and book your florist.

Book your service providers: wedding photographer, videographer, musicians for the ceremony, DJ or live band or DJ for the reception, limousine, etc. If required, also book your caterers, tent, and other rental items.
4-6 months prior to the wedding:
Book a wedding decorator;

Select and order invitations & wedding stationery.
2-4 months prior to the wedding:
Meet your wedding decorator

to select decorations;

Select and order wedding cake and party favours;

Select and book wedding day transportation;

Send out your invitations.
2-6 weeks before the wedding:
Finalize all floral arrangements;

If you do not have a wedding planner, finalize all details with all your vendors; visit reception site for floor plan and create reception seating plan.
If you would like assistance with your wedding planning, decorations, wedding flowers or floral arrangements for the venue, AND your wedding will be held in the Greater Vancouver area, please contact Lucy for a free consultation.
Phone: 604.889.8219
or Email us: info@lucyscreations.ca