Categories  : 
  GALLERY

The memories of our wedding are still fresh in our minds, and when we see the pictures, we smile.
We couldn't appreciate more the effort you put into making our event so wonderful and memorable.
We are extremely glad to have had you for our Wedding Planner and your team was extremely efficient.
Regards,
Calvin.
-------------------------------------------
Thank you for the outstanding job you did for us on our wedding coordination. Although you came into the wedding planning process after everything was booked, we really appreciated your help in looking after all the little last minute details that we hadn't yet considered. The flowers and decorations were beautiful.
When we looked back at our wedding pictures we remembered how stress free the experience was for us. Although we had an idea of how much work was involved in setting up two venues, we would not have pulled it off without you.
Once again thank you so much for all your help.
Frances and Sam.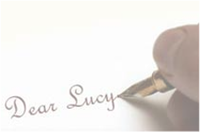 Gallery of Wedding Decorations
Sam & Frances Wedding - Four Points Sheraton Hotel, Richmond
Mai & Grant's Wedding - Brookhouse, Vancouver
Connie & Dan's Wedding - Hilton Vancouver Airport Hotel
Others