Categories  : 
  WEDDINGS

Thank you so much for your beautiful work on the wedding flowers and reception decorations. It really added a lot of magic to our special day.
Sincerely,
Karen and Paul.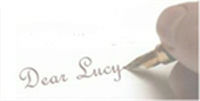 Plan your dream wedding with Lucy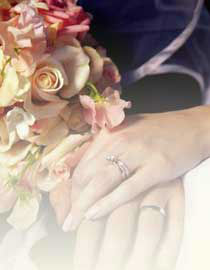 You want your Wedding to look beautiful, be memorable, and be as stress free as possible. A wedding planner makes sure your important day is wonderful.
What to Expect from a Full Service Vancouver Wedding Planner in the Early Wedding Planning Stages:
As a wedding planner, my work starts in the early planning stages, when I work with you, providing guidance on wedding related decisions that stay true to your vision and your budget.
In the last 12 years my staff and I have coordinated numerous weddings, and that experience allows us to offer alternatives for those inevitable moments when the flowers you want don't fit in your budget, the reception hall is not available for your ideal date, or the wedding photographer that was recommended by a friend is fully booked.
In the weeks leading up to the wedding, my team and I really get busy. We make final confirmations with your service providers, create your decorations, order and create your flowers... leaving you to final dress fittings, rehearsals and the rituals of your last few days as single people.
Our level of involvement varies with each couple:
Guidance & referrals suitable for couples who want that professional touch to ensure that their wedding is elegant, and cohesive. That nothing gets missed from having limited resources.

Full wedding planning services suitable for couples where all the reservations, arrangements, and final details (short of the wedding gown) are looked after for you. Suitable for busy professionals, or out of town couples. The sky's the limit.
Which ever route you choose, the final decision on all services is always yours.
What to Expect from a Wedding Coordinator on Your Wedding Day:
On the wedding day, we set up the flowers and decorations at your ceremony and reception venues. We look after all the little details, like moving flowers between locations, dealing with on site professionals, and generally ensuring that your wedding is the event you envisioned.
All you have to do is enjoy your wedding day and capture the memories.