Categories  : 
  Baskets

Our clients were extremely happy with your Food Baskets. The contents were great and the packaging was awesome.
Thank you once again for providing us with such great service every year.
Sincerely,

John Wong,
Wong's Insurance.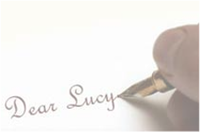 Gift Basket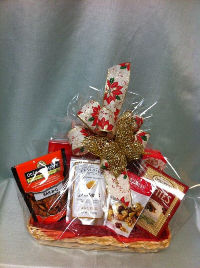 We provide unique and customized gift baskets for all occasions, available in a variety of price ranges to suit your budget. We offer a variety of "vessels" - from traditional baskets to other reusable containers. Balloons and fresh or silk flowers can be incorporated into any gift basket.
Because each gift basket is personalized, our gift baskets are suitable for both corporate or personal gift giving.
Holiday gift baskets for corporate gift giving: Christmas, Grand Openings...

New home gifts suitable for realtors and individuals

Holiday gift baskets for personal special occasions: Mother's Day, Valentine Day, Easter, Birthdays, Bridal Showers

Romantic gift baskets: Champagne and Chocolates, Wedding, Anniversary

Food & Wine baskets: Choose from gourmet foods, teas, coffees, chocolates, cookies, wines, fruit, health foods

Get Well baskets

Baby Shower gift baskets

Aromatherapy and Spa-themed gift baskets for her

Pet gift baskets for dog lovers