Categories  : 
  CONTACT US

We hired Lucy's Creative Designs Ltd. to decorate for a 50th wedding anniversary.
We are extremely pleased with the whole experience with this company. We were especially impressed at the initial consultation, design ideas for the hall and for the professionalism of the decorator.
The experience exceeded our expectations and the hall was all we had envisioned.
Based on our experience, I would highly recommend Lucy's Creative Designs Ltd.
Donna B.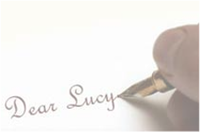 About Lucy's Creative Designs
Lucy's Creative Designs Ltd. is based in Richmond BC and serves clientelle throughout Vancouver and the Lower Mainland, BC.
Lucy and her staff provide quality custom floral designs, balloons and decorations for weddings, corporate functions and other special events. You can also order flowers, balloons and gift baskets for any special occasion. Delivery is offered within the Lower Mainland.
Lucy's Creative Designs has been enjoying an excellent reputation in Vancouver since 1993. We also pride ourselves in our loyal and growing clientele, and the amount of referral business that we receive.
The next time you are planning a wedding, special event or any celebration, please consider us. We are happy to provide a "no obligation" meeting to review your needs, and show you our work from similar events.
We are conveniently located near the Richmond Costco, with easy access to Vancouver, Richmond and Delta residents. Since a lot of our work is done at the various event sites, please be sure to call ahead for an appointment 
604-889-8219, or contact us by email at: info@lucyscreations.ca.
CONTACT INFORMATION          
Cell:

604-889-8219

Email:

info@lucyscreations.ca

Address:

#220 - 8960 Beckwith Road




Richmond, BC V6X 1V5

Office Hours:

By appointment




        Enquiry Form :
* Fields required