Categories  : 
  WEDDINGS

The memories of our wedding are still fresh in our minds, especially when we look at all those beautiful pictures "We Smile".
We couldn't appreciate you more for the efforts you and your team put in to make our Special Day so wonderful and unforgettable.
Your conscientious attitude always impressed us. The flowers and balloon decorations were awesome and were glad we had you as our Wedding Decorator and Florist. You were a pleasure to work with and would like to commend you for an excellent job in making our dreams come true.
Thanks again for everything.
Sincerely,
Eliof & Simon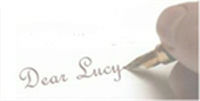 Wedding Balloons Decorations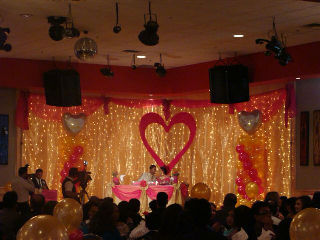 All balloon decorations are custom designed to fit your wedding theme. We can provide numerous balloon decoration services, ranging from delivering balloons and decorations for your pre-wedding party, to decorating your wedding reception hall. We work with you to create the look you want within your budget.
Our wedding balloon decorations are worry free! You can relax while we deliver, set up and dismantle at your wedding location. We guarantee our finished product will give you satisfaction and make your special day a memorable one.
Please see the following samples of balloon arches and decorations for weddings: