Categories  : 
  WEDDINGS

Dear Lucy,
Thank you for your hard work as our "Day-of-wedding" coordinator and your wonderful job on the decorations and flowers for my wedding. Many of our guests commented how great everything looked, and I have you to thank for that.
I am so glad we hired you!
Regards,
Vivian Pang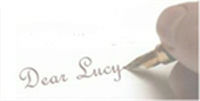 Wedding Flowers
For the Bride - Bridal bouquets
For the Groom - Boutonniere's can be coordinated with attire of bride's bouquet
Fot the Attendants - Bouquets for the attendants; boutonniere's and corsages for the groomsmen and parents of the bride and groom.
For the Venue - Floral arrangements for the ceremony and reception.