Categories  : 
  SPECIAL EVENTS

We hired Lucy's Creative Designs Ltd. to decorate for our event.
We were extremely pleased with the whole experience with this company. We were especially impressed at the initial consultation, design ideas for the hall and for the professionalism of the decorator.
The experience exceeded our expectations and the hall was all we had envisioned.
Based on our experience, I would highly recommend Lucy's Creative Designs Ltd.
Donna B.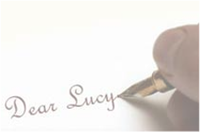 Corporate Events
Corporate event planning for Grand Openings, Anniversaries, Company Banquets, Christmas Parties, etc.. Lucy can produce balloon decorations suitable for indoor or outdoor use that will last.
Floral arrangements for a Grand Opening or a balloon bouquet...And our custom balloon sculptures make a lasting impression.